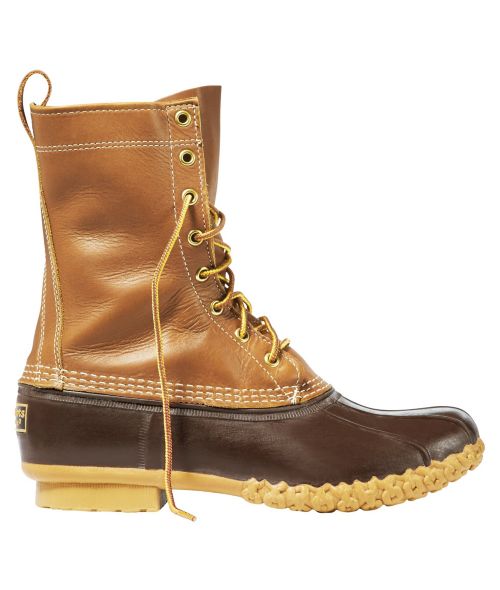 Leon Leonwood Bean developed the iconic Bean Boot (Maine Hunting Shoe) that began it all for the L.L. Bean Company back in 1912. Since then the waterproof Bean Boot has been the staple for many – from the outdoors people to celebrities and everybody else. The company is still owned by the same family today.
At first, Leon Leonwood made a small batch of the boots, which he sold through a mail-order catalog. About 90 percent of them had defects, and the customers sent them back. Leon Leonwood took this very seriously and wanted to honor his customers and the money-back guarantee he promised to his customers back then. He corrected the design and all the defects so that the boots would definitely last and sent new boots to everyone. The "new" design he made back then proved to work, and since then people have been satisfied with their Bean Boots.
At Pinkomo we are proud to be the first L.L. Bean retailer in Europe of the official L.L. Bean Europe. For now, we are stocking the iconic Bean Boot for men and women. The Bean Boots are still made in Maine, USA to last. These are the rubber boots fit for all your activities – from the forests to the cities.
To see how the boots are made, check out the video below:
Some of the L.L. Bean we have in stock: