Sashiko-ori is woven cloth originated in traditional Japanese martial arts Gi uniforms.
Martial arts uniforms are made to be able to take a beating and last for a long time. Therefore the sashiko-ori technique is perfect for weaving a fabric used for them. These days, the sashiko-ori fabric is used to make many kinds of clothing besides Gi, and at Pinkomo we have quite a lot of very nice sashiko-ori garments available.
Here's a short writing about what makes sashiko and sashiko-ori such unique.
A Brief History: The Difference Between Sashiko and Sashiko-ori
Sashiko is a decorative hand-stitching reinforcement technique originated in Japan in the Edo period (1615-1868). Sashiko originated in the poor communities who came up with a stitching technique that made their clothing last for a longer time. It was traditionally used to repair the wear and tear in the cloth, and to reinforce the fabric in the points of wear. Sashiko stitching can also be used only as a decorative element, and sashiko can also mean the piece of textile the sashiko stitching is applied to. Sashiko stitching can be made in many different patterns and these days, it's pretty much a work of hand-stitched art.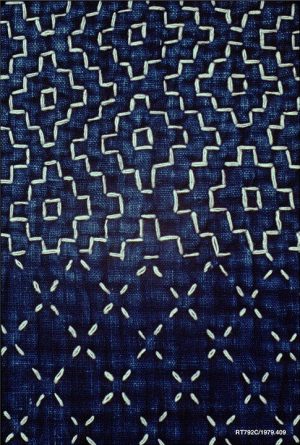 Sashiko woven fabric (Sashiko-ori), however, is a woven cloth or the technique used to produce the fabric. Sashiko-ori is machine-woven fabric using a traditional loom that has a softer touch than the modern looms used to weave other kinds of fabrics.
Momotaro and Japan Blue Jeans Sashiko-ori Garments Available Now At Pinkomo
Sashiko-ori garments are made to last, and the fabric ages beautifully with the garments becoming even better when worn. Each garment ages differently according to the daily living habits of the person who wears it.
The sashiko-ori jackets, vests, and pants we have available at the moment are from Japanese brands Momotaro and Japan Blue Jeans. The garments are made in Japan, as is the fabric used for them. The sashiko-ori garments look good with pretty much everything, and with other indigo-dyed garments like, for example, the Indigo People garments we have available.
Don't sleep and get your sashiko-ori uniform now. We can't wait to see the wear patterns you produce.